How Can Chiropractic Care Help You?
At Straight Up Chiropractic we feel confident that we can either treat or get a great referral to someone who can treat your condition. We mainly treat patients with injuries sustained in an auto accident or work injuries.
We also treat a lot of repetitive tension injuries from working from home and just normal activities of daily life. So, if it is whiplash, disc bulges and/or sprains and strains from a nasty accident, or headaches, painful upper or lower back and extremity injuries, we have you covered.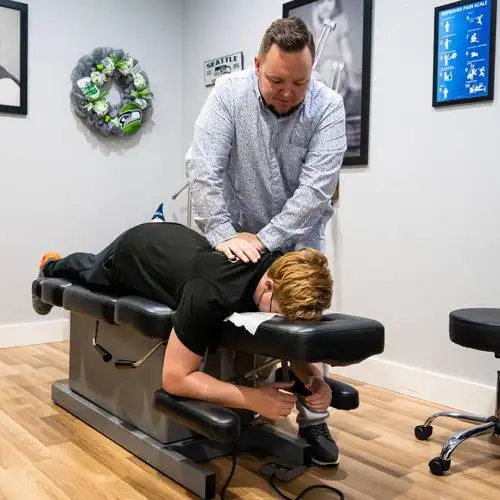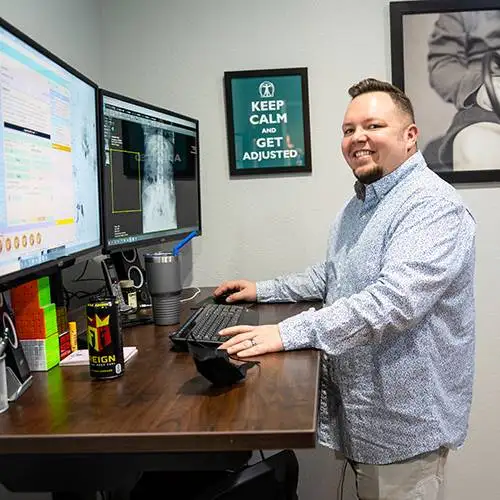 What sets us apart at Straight Up Chiropractic is that we are a one-stop shop for your muscle and joint pain-needs. If you need a great chiropractor, we have two of the best. If you need an amazing massage to help you relax or to dig out some stubborn knots, our team of licensed massage therapists can't be beat. If you are dealing with an injury that may be new or may have been around for years, our acupuncturists can help diagnose and deal with those problem areas quickly and effectively. If you have some issues that just wont quit and you just can't find relief, sometimes we do the "full meal deal", which means, chiropractic, massage and acupuncture on the same day. It's like a spa day that actually has lasting effects.
Common misconceptions
The 2 main misconceptions regarding chiropractic that we see are; 1. "I thought I needed a doctor's referral to see a chiropractor". In most cases, chiropractors are considered, "port of entry providers". That means that you can almost always see a chiropractor with your insurance or when paying cash without the need of a referral from an MD. 2. "I was in an accident and I know I need treatment, but I can't afford the treatment that I need". In Oregon, you are legally obligated to have $15000 in Personal Injury Protection. What that means is, whether you were at fault or not, you have access to that money for any medical treatment to get you back to feeling how you did prior to the accident without any out of pocket expense.

Maya Angelou
You may not control all the events that happen to you, but you can decide not to be reduced by them. If you cannot make a change, change the way you have been thinking. You might find a new solution.

B.J. Palmer
While other professions are concerned with changing the environment to suit the weakened body, chiropractic is concerned with strengthening the body to suit the environment.